so I have mentioned the bizarre antics of Ward 3 City Council candidate Jonathan Rees a
few
times
before. Now
DCist
has a piece on a lady who wrote him an email about him constantly posting crap on Craigslist. Apparently he refused to stop, then added her email address to a bunch of marketing spam email lists. She wrote him back again and told him to take her off the list. Here is his response: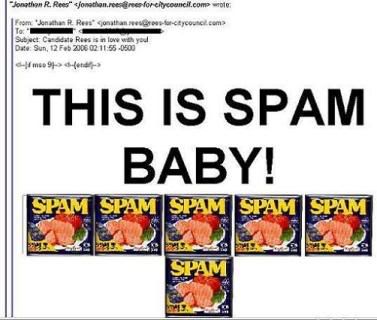 (click it for full size)
That is crazy shit. I really think, after reading his nonsensical crap for months, that this is performance art. It's so bizarro, hilarious, and unstoppable no matter what anyone says to him, that I think it has to be a really funny and well-planned art project. Either that or he is completely insane.